parasus DDP simplifies the order confirmation process and allows your team to focus on the strategic topics in your company.
Strategic purchasing is essential with respect to ensuring the competitiveness of a company and to be ahead of the curve. Consequently, purchasing departments need to focus on their core tasks. This can be achieved by automating existing processes and digitizing operational purchasing.
Our mission!
At parasus, we believe that the essence of human nature is to be creative. In procurement, this role is taken over by strategic purchasing.
We support you in the optimization of your SAP landscape to automate and digitalize your procurement process. Additionally, our specialized applications, like DDP, help you to achieve complete automation of your purchasing process.
This Digital Document Processor (DDP)
simplifies the order confirmation process in your SAP system,
automates document-based processes, and
allows your team to focus on your business objectives.
In this way, we create the foundation for your strategic purchasing to move your business forward. This allows you to keep your focus on your business objectives and avoid redundant operational tasks.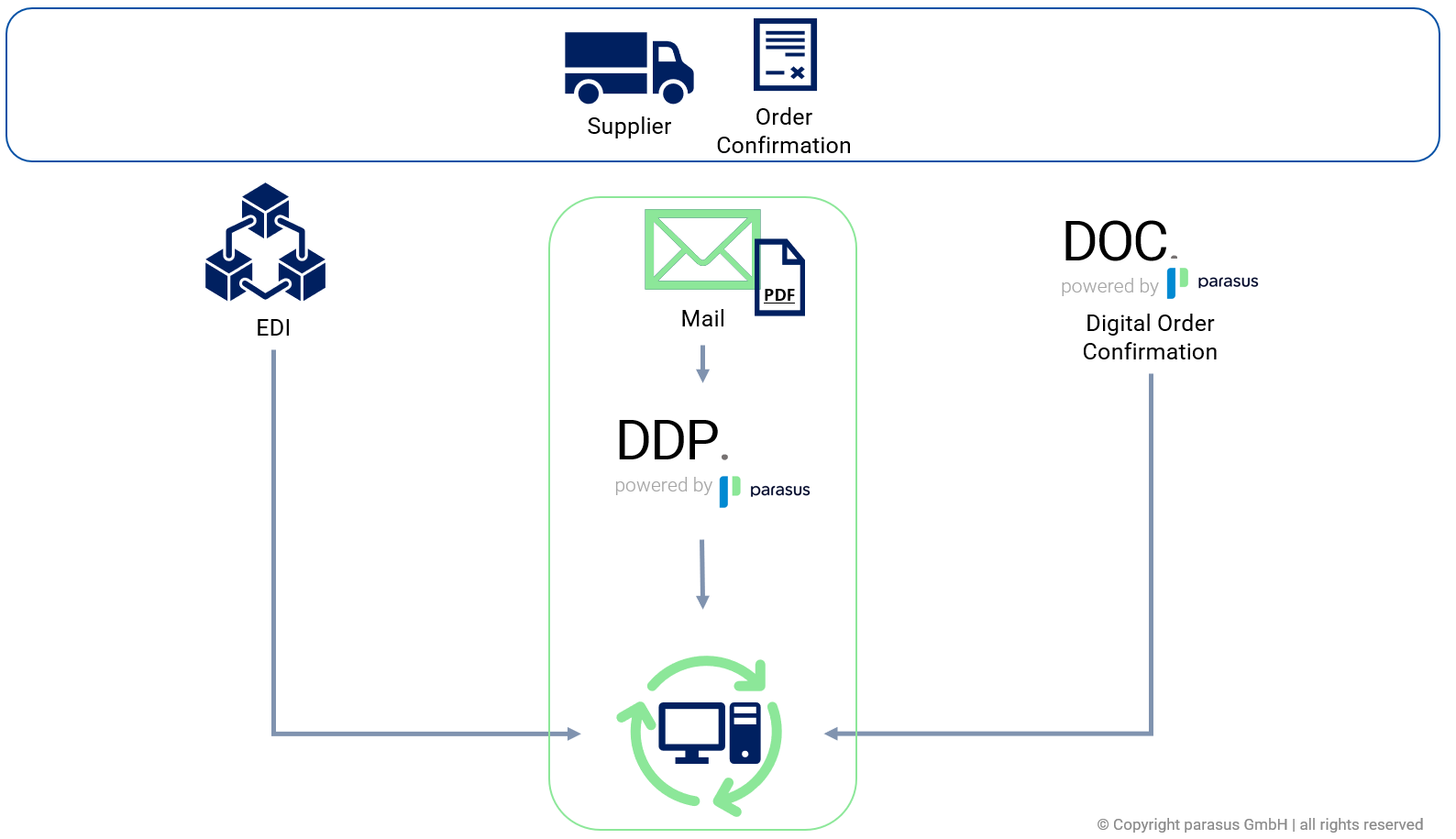 DDP in the procurement process
The requirement to enter order confirmations in your system will be familiar to any purchasing manager. There are three different ways to receive an order confirmation from your supplier:
EDI – Some suppliers provide electronic data interchange (EDI).
DOC – Other suppliers will not send you any order confirmation. You can help these suppliers with the digital order confirmation. For more information click here.
DDP – Alternatively, you can continue to receive order confirmations by mail, fax or post. To ensure that your order confirmation is automatically maintained in your system, we have developed the Digital Document Processor for you.

Our solution will automate the order confirmation process and ensure fast processing within minutes. The majority of buyers can confirm it from their own experience:
Order confirmations reach the purchasing department every day: by fax, by e-mail or by post. Each day, several, sometimes hundreds – including often time-critical documents.
Critical order confirmations should be processed as soon as possible. This means that purchasers need to enter the order confirmations into the SAP system. This starts a process characterized by many manual steps that need to be repeated on a daily basis. You can either copy-and-paste from the email into the system or by typing it in. No matter how you manage the onslaught of order confirmations, it will still be a time-consuming routine activity which is also error-prone and tedious.
Relieve your purchasers so that they don't have to bother with manual tasks and can focus on the important issues that drive your business forward instead!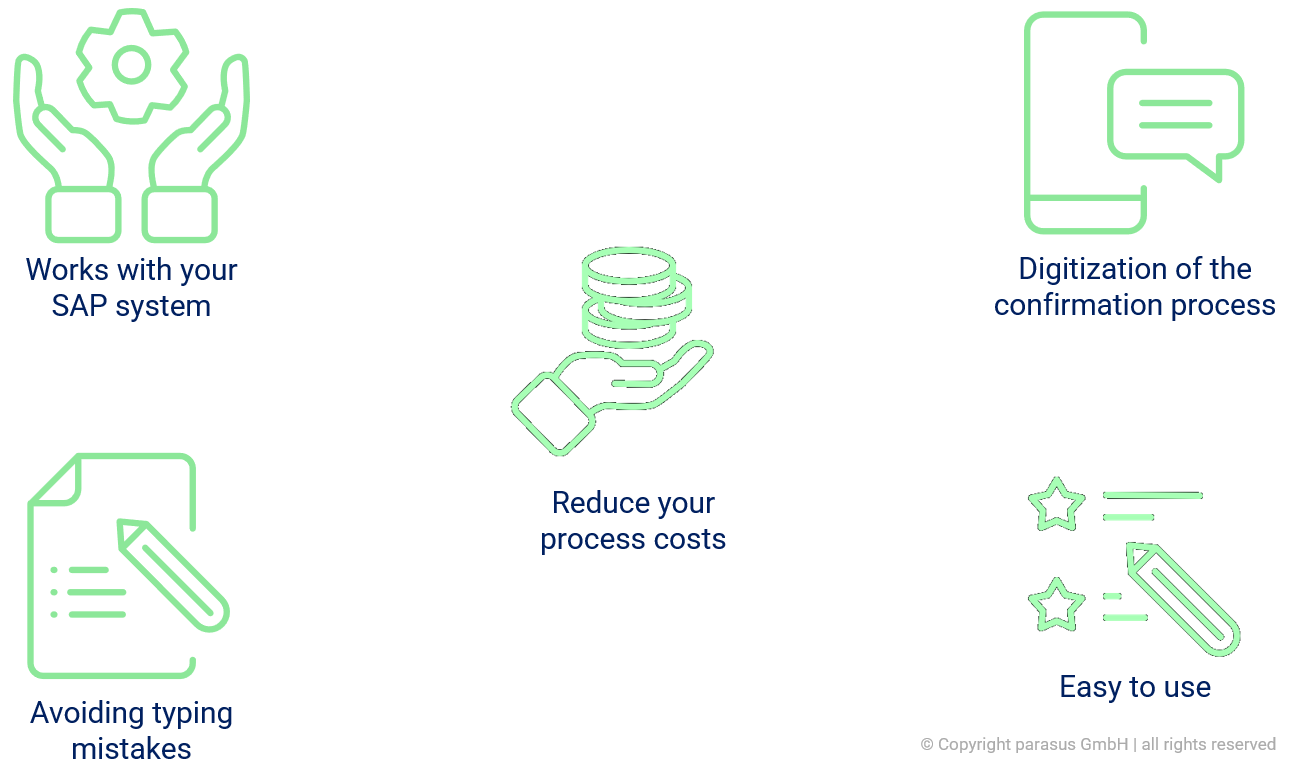 Outlook
The order confirmation process is not the only process; we and our solutions will keep evolving in the future!
We also want to digitize and automate other processes, for example the supplier invoicing.
Please take a look at the Roadmap:
Let us show you our solution in a live demo via web or (if possible) on site. Our experts will be happy to clarify your questions and discuss any business-specific requirements with you. Perhaps you have a process that you would like to digitize and automate?
lets-talk@parasus.com
Daniel Kirchhübel
+49 160 44 00 980
Altrottstr.31 in 69190 Walldorf