At parasus we recognised the customers' necessity to implement a tool which is as simple as the well-known webshops that everyone uses in their daily lives. By partnering with BeNeering, we can now provide the customers with a tool which is not only simple to use but brings real-time procurement to a whole new level.
According to Christoph Moll, Managing Director at BeNeering," the connection of SAP to the BeNeering Cloud is simple and increases the collaboration between employees, purchasing and suppliers".
The key difference to other P2P tools is, that Guided Buying retrieves all kinds of document types, master data and ERP rules directly from the SAP backend system. Consequently, workflows are not required to be setup, error messages are displayed the exact same way as they are in the backend, suppliers and material master remain in the backend and each shopping cart created in Guided Buying will lead to one or more Purchase Requisitions being created in the backend system. This provides users to have a real-time experience whilst the avoidance of constant replication increases the systems performance and avoids duplicating data.
In terms of supplier integration, Guided Buying gives suppliers the opportunity to directly react to open sourcing events by submitting their quotes as well as creating and maintaining catalogs themselves.
Now, for users who irregularly procure certain materials or services, a clean and simple to use tool should be made available. BeNeering has achieved this by creating a clean and amazon-like process and interface as users are not required to fill out a velocity of fields and even receives reliable AI based support within the process. No matter whether catalogues, marketplaces, forms, price requests or offers, users can procure their goods and services in a simple and compliant process.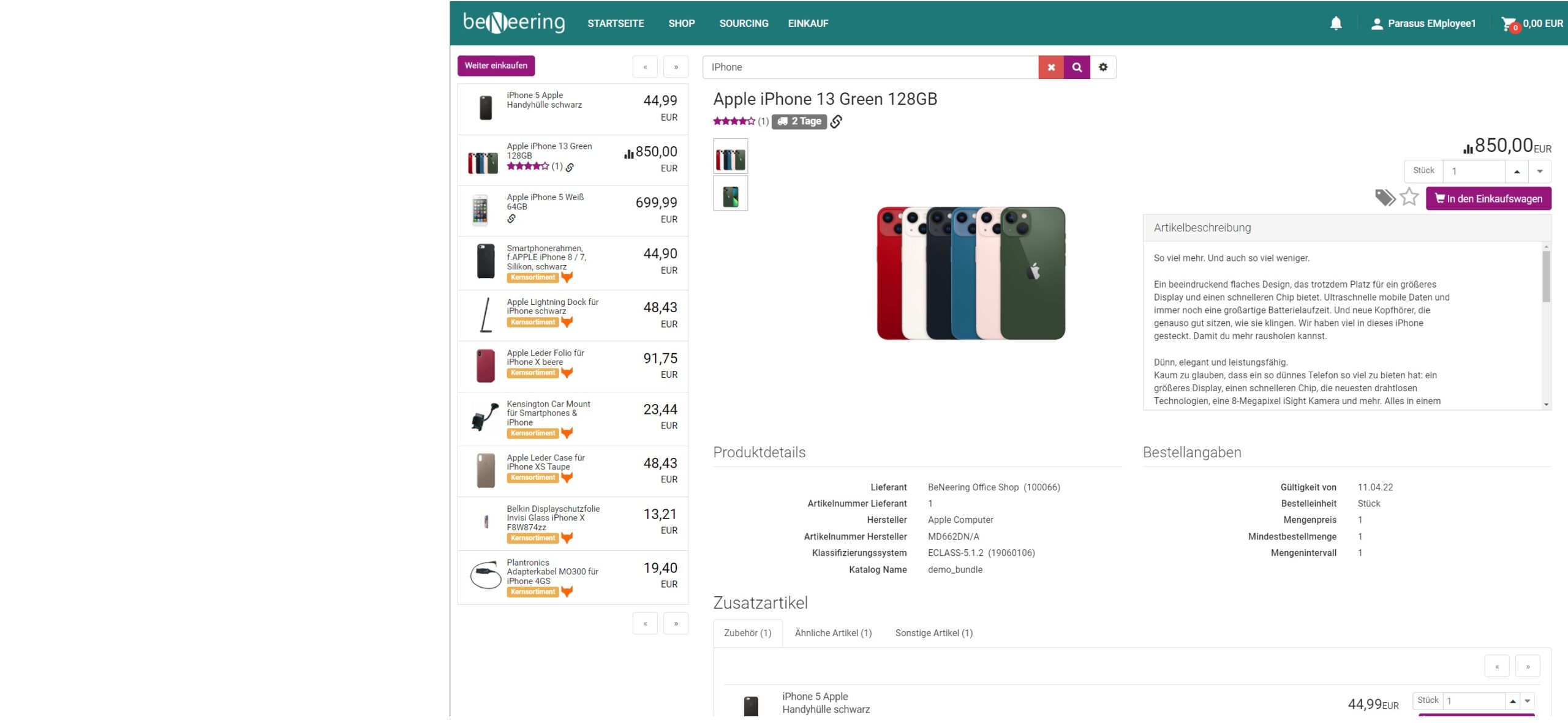 This may sound like the tool only offers procurement of standardized items. Luckily that is wrong – by utilizing web forms, specific customer requirements can be realized. The flexibility of this tool may remind many people of the SAP SRM as BeNeering has already satisfied the requirements of large enterprises including BASF, Telekom, and Lufthansa.
If you are also looking to replace your current P2P Solution, especially if you have an SAP backend system or looking to replace your SAP SRM, feel to approach us for a free demo of the standard capabilities of Guided Buying by BeNeering.