Do you have a SRM with several ERP-System or have already made organizational efforts to centralize central procurement functions. Then let us take Central Procurement further together.
There are hardly any areas of a company that are more suitable for centralization than purchasing. By no means does this imply that all work is to be channelled centrally to a single location. No, the intention is, of course, to bundle strategic functions centrally in order to be able to meet operational requirements from the business units. What does this mean in specific terms?
The analysis of procurement volumes, the tendering of requirements, the provision of contracts and catalogues, the sourcing of operational requirements – all these functions can be performed across multiple ERP systems at a central place in order to generate the best possible added value in procurement. This place is called S/4 HANA for Central Procurement.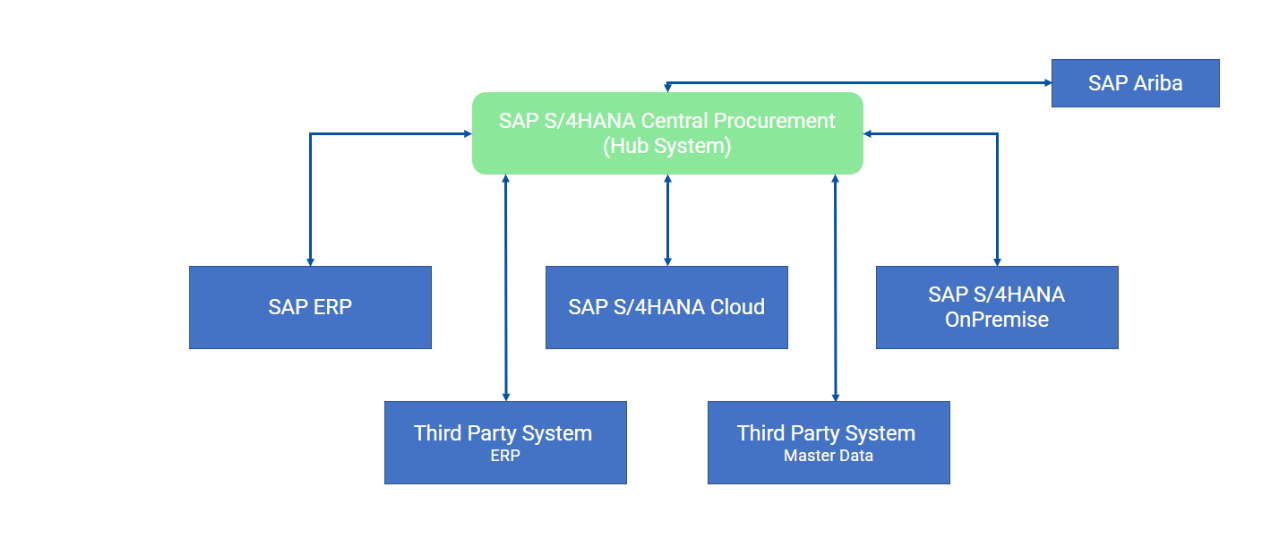 Customers with more than one ERP-System (SAP or non-SAP), who want to take advantage of strategically acting central purchasing, should take a look at this tool and scrutinize their processes. Let us discuss solutions together!