Managing commodity prices can be a tough challenge for companies. How do you do it? We've seen various examples and solutions on how to tackle them.
Abstract
Managing commodity prices can be a tough challenge for companies. Whether you procure commodities or use them for your product: having accurate, real-time information about the prices is crucial to make informed decisions and reduce processing costs. We've seen companies facing the problem of working with outdated prices in different sectors. So, we wondered: How are you keeping your prices up to date?
What are commodities and why should you care?
Commodity is a term used to describe raw materials or goods that can be bought and sold or exchanged for products of similar value. In a broader sense, commodities include all movable goods like business assets, capital goods, consumer goods, and raw materials.
A commodity is usually
sold by many different companies or manufacturers and
is uniform in quality between companies that produce or sell it.
In short: companies, especially manufacturing companies, need commodities to run their business. And if the prices of the commodities change, it can have a great impact on them.
Why are up-to-date prices so important?
Based on our customer projects we had the opportunity to understand the different business needs and aspects of what it means if (commodity) prices are not updated regularly. Here are a few examples:
During Covid Suppliers would not deliver (anymore) due to soaring prices. They would only deliver to customers who paid (current) market prices. That meant that our customers' production had to stop due to "no deliveries".
If goods were ordered based on a purchase order which contains outdated market prices, the follow-up costs to rectify the business documents (purchase order, goods receipt) were very high. The suppliers' invoice contains accurate pricing, so our customers had to cancel and rectify their documents. This raises "processing costs" substantially.
Knowing (current) market prices and trends, companies can save A LOT of money if they buy when the price is low. It's the same as trading shares – buy when the price is low.
When selling products and services, it's always good to calculate with up-to-date prices as well. As some customers were calculating projects / products for their customers with the wrong prices, projects had to be stopped midway to avoid bankruptcy.
A good example of why it's important is this picture (generated by DALL-E), which depicts a potential supplier handling his customer demands: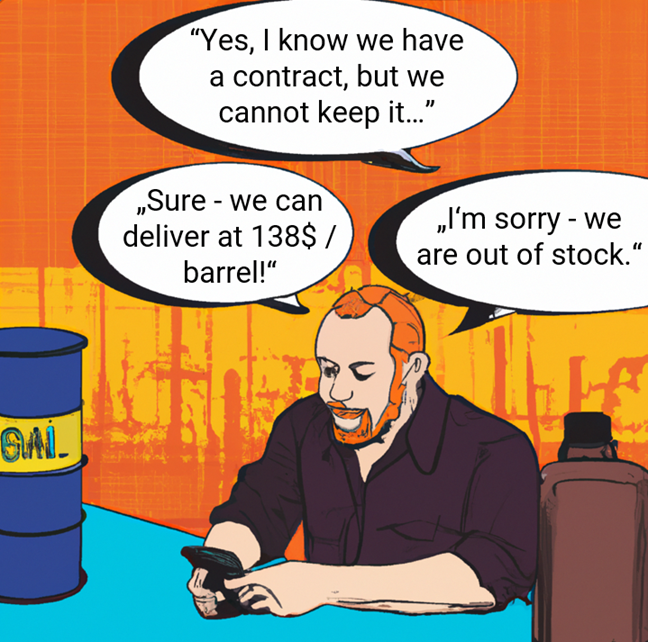 And what did your customers do to tackle the problem?
Well, all our customers did something. Here is a list of what we experienced:
The (partly) automated re-adjustment of preceding documents

One customer built a custom program to update preceding documents in case the invoice did not match the goods receipt (GR) or purchase order (PO) prices.
The program cancelled the GR, adjusted the PO and then rebooked the GR
The customer was then able to book the invoice because it now "matched" the preceding documents
Manual price updates for High-Price purchase orders

Another customer had a manual step where – if the purchase order exceeded a certain price limit – a custom condition for calculating the correct market price was added manually. This saved follow-on costs, but the responsible purchasers had to check and update the prices in SAP by logging on to the stock exchange for the commodity that was being procured
Custom coding to update the relevant conditions

The more advanced customers had a custom implementation in place where they downloaded .csv files from the stock exchange marketplaces and uploaded them to their own SAP system.
The system could then take this information and calculate the most up-to-date condition for the commodity in relevant business documents (purchasing contract and purchase order) to ensure that no change in subsequent documents (invoice) was necessary.
SAP Commodity Pricing Engine (CPE)

And last in the list is the product SAP CPE which supports customers to fetch the current market prices via API to use (and calculate) them in conditions.
As you can see – there are quite a few options of how to tackle the problem of outdated prices…
So, what do we recommend?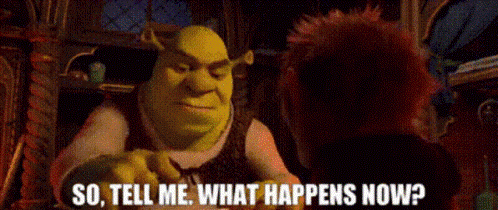 Well, as consultants we always say: "it depends" 😊
Depending on how important (and how big the volume) is that you work with commodities, the different your approach should be.
If you have 3 purchase orders per year where accurate market prices are needed: follow a manual approach!
If however, there are many business transactions per week that require processing and your (purchasing) volume goes beyond the 10 millions, then it's certainly worth to have a look at either a custom solution or the SAP Commodity Pricing Engine.
As official SAP partners, we recommend having a look at the SAP CPE.
If you're interested to have a closer look at the CPE – feel free to download the whitepaper (see below).
If only a fraction of the functionality of the CPE is required, this can also be solved on a project-specific basis within SAP.
If you have any questions, disagree or want to add your 2 cents: feel free to get in touch directly! -> lets-talk@parasus.com
Have a good day!